Welcome to James Choi Acupuncture
Please Call us or click the Appointment button to request your appointment.
Tuesday to Friday
9 AM - 5 PM
Make appointment today! Best Acupuncture in Los Angeles!!
James Choi Acupuncture
Best Acupuncture in Los Angeles
Dr. James Choi, L.Ac.  Ph.D.

Best Acupuncture in Los Angeles, California - Our clinic specializes in finding the correct body type for all of our patients.  We create customize treatments for each and every one of our patients to maximize their healing results in a safe and natural way.
We look forward to being a part of your healing journey!!
Women's Health: A woman's body goes through many different hormonal cycles in the course of a lifetime. Our goal is to restore hormonal and …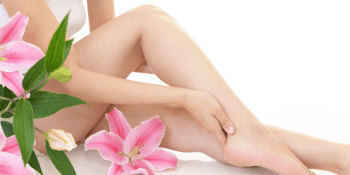 Skin Treatment: For thousands of years, traditional Chinese medicine has used herbs and acupuncture to treat a variety of maladies from internal …
Men's Health: Acupuncture and Oriental Medicine have been used to treat both men and women, regardless of their age, and it is frequently becoming …
Children's Health: Acupuncture is one of the most common alternative medicines in the United States, practiced by about three million people …

About Us
Best Acupuncture in Los Angeles, California - All life has a beginning and an end. If we would like to have quality of life and longevity, we need to follow the law of nature.  Our cells are regenerating everyday and its main source of energy is not by any Medicine, it is by clean air, clean water, clean foods and clean herbs.   read more >
Dr. Choi is truly good doctor! He is so much different from the other oriental clinics I have been gone to. All I have to say is WOW such a relief I feel so amazing this place is highly recommended. He has great bedside manner, kind explains problem and causes and also the needles don't hurt. He is amazing professional doctor.
I was referred to Dr. Choi from a friend who became pregnant naturally after years of infertility. So, since I struggle with similar issues, I thought I'd give it a try. My first initial consultation, I noticed Dr. Choi was very thorough with all the right questions. He then assessed me, and not only did he want to help balance out my hormones and get my uterus ready for a healthy pregnancy, but he also noticed all of my vitals were very weak. He immediately treated all of my issues the same day without added charges. He then prescribed an herbal tea to take twice a day which was noticeably working. I have had major pms and menstrual pains to the point where I couldn't get out of bed at times, and now I barely have any menstrual symptoms prior to mensuration or during. I also have really bad blood circulation which causes my hands and feet to be incredibly cold even though I regularly workout, and again, noticeably my hands and feet are much warmer now. I plan to continue taking herbal teas until I have success with a healthy pregnancy. To be cont...
One of my close friend recommended me to go to this place. At first I wasn't sure about acupuncture because I was a nursing major and I thought oriental medicine wasn't a genuine form of treatment. Dr. Choi changed my view of seeing acupuncture. It's been a few weeks since Dr. choi helped me with my symptoms and now I'm absolutely satisfied with my overall health improvements. He knows what his patient needs and gives the right treatment for each person. Western medicine couldn't relieve the fundamental issues that I had but now I know where to go. On top of that Dr. choi is very friendly and a caring person. I highly recommend!
I have been seriously ill since last year with kidney tumor. Fortunately, my doctor was able to successfully remove the tumor, but the tumor erupted right before my surgery which means it is possible for the particles to grow and become tumors. Since then I have been taking bunch of medicines to kill those particles, but it was really hard on my body. My body was bloated ever since, my energy level was hitting the bottom, and I started struggling emotionally as well. My mom researched to boost my energy level up and she thought it would be a good idea for me to get acupuncture treatment. I was hesitant at first, but decided to give it a try. I came across this place while researching around, and I am really glad that I found this place. Unlike many "fake" acupuncture places, Dr. Choi really knows what he is doing. He is really caring and passionate about his patients, and he helped me so much with my symptoms and other issues that I didn't even know about. Currently I am taking both acupuncture treatment and herb medicine, and they work great! It has been about a month since my initial treatment. Now my energy level is up, insomnia issue is resolved, and stomachache is gone. I doubt that anyone will regret of coming here once they meet Dr. Choi. He constantly contacts his patients to check up on them, and not many doctors do that to their patients.
I've grown up going to acupuncture clinics and receiving treatment all throughout my life, but Dr. Choi is unlike other practitioners I've come across. His strengths include: 1. holistic diagnosis (explaining the connection between mind/spirit and body) 2. thorough dedication (treatment will continue until you are healed and satisfied with your quality of life again!) 3. flexibility (you won't be receiving generalized treatment or a "one size fits all" approach. Dr. Choi makes sure to cater to you and your specific body, so if one combination or style of treatment isn't working out, he'll be happy to make adjustments) I went in mainly with a concern for digestive and bowel issues that I developed recently, but Dr. Choi was able to figure out my other pain areas such as the tension in my shoulders and my lifelong issue of cold and sweaty palms and feet. Through consultations with him, we identified the lifestyle root causes of WHY I was having these symptoms, and it felt incredible to finally understand my body. I received treatment from him for several months, mostly concentrating on my digestive issues. I made considerable progress but had to stop treatment before I felt fully better. So I waited for several more months after that so I could see the long term changes in my body. I'm happy to say that I've been slowly healing even after I stopped treatment! Ive always heard of this kind of "reset" for your body through acupuncture and herbal medicine, but I got to truly experience it here. I'm super thankful to have met Dr. Choi, and encourage you to meet him too! Cheers to healers and happier lives!
I'm a kinesiology major. This made me quite skeptical of getting acupuncture treatments and oriental medicine in general. However, my encounter with Dr. Choi shattered my bias of oriental medicine. I had been angry and stressed out because of the pain in my lower back, AGGRAVATING pain in my lower and upper abdomen. It's been a total of 6 years that I had the pain for, ever since quitting football. After a month of taking his acupuncture treatments and his weird little ball-shaped medicine, I am much happier in life because I am almost pain free. It's such a relief that I finally found a good doctor that I can look up to and rely on. His acupuncture treatments are so magical. I don't know how the pain in the abdomen goes away just like that when he puts the needles on my hands and feet. That doesn't make any sense in western medicine knowledge. But surprisingly it does work and definitely not a placebo. Yeah it does hurt just a tiny bit when the needles go in, but I would say it feels more like someone pinching you than like a painful puncture. There's like no need to be afraid tbh. Just give it a try. No bs
This is a much belated and much deserved review for Dr. James Choi. If I could give 10 out of 5 stars, I would. Dr. Choi holds the highest degree of professionalism, integrity, and care. He is the gold standard of doctors. He taught oriental medicine and acupuncture as professor. I have had the opportunity to visit him at both the Laguna Beach and Los Angeles locations. He is always on time, responsive, and thorough with treatment. His clinic is always clean and feels safe and comfortable. These are important factors to me since I went expecting acupuncture as treatment. Not all clinics are run the same way, so being choosy is good. Even the parking guard speaks highly of him and his legacy of healing many from the highest of ranks to the lowest of means. What I love the most about Dr. Choi is that he heals from the inside out. I don't say it only because he practices oriental medicine. He is a true healer. He sees people and cares for them deeply. He speaks the language of the heart. I learned to observe my own health thanks to him, and was able to heal well under his care. If you ever needed to seek out a doctor for any ailing or for an ill loved one, I think you'd be so grateful to have met Dr. Choi while he still chooses to serve.
Dr. Choi is truly a healer! I've been having problems with upper and lower stomach issues for months...I've gone to western medicine doctors in the past (waste of time and money) and they even misdiagnosed me.. I came to Dr. Choi and he recommended I get acupuncture twice a week also with an herbal drink. Going on my 3rd week now and my upper stomach pain is completely gone and lower is slowly getting better too! He truly cares for his patients and wants them to get well. He will even call/text to check up on you.. If you never received acupuncture before..it could be very scary the first time, but Dr. Choi is the BEST! can't feel a thing..only relaxation. He makes you feel super comfortable, has a positive/friendly/funny attitude. Also speaks english well so no need to worry about the language barrier!
We're pregnant! Thank you Dr. Choi. I truly believe that the weekly acupuncture and herbal teas really made a difference in us conceiving naturally. Our Fertility Specialist said I had maybe 3-5% chance every month to conceive naturally due to my low AMH levels and that low doses of clomid and/or IVF was the only way to up the %. With help from Dr. Choi, I was able to regulate my cycle and grow 3 follicles in 3 months. I decided to take a month off from everything because I was mentally and emotionally exhausted. I started thinking maybe we needed to seek out IVF options in Korea since we have been trying to conceive for almost a year... And who would have guessed that the month I didn't stress about it, we got pregnant!
So glad that I met Dr. Cho. He is truly a caring doctor and I can't thank him enough for all his efforts. I was suffering from a rash in my stomach area that I wasn't able to cure despite multiple visits to my PCP and dermatologist. Through Dr. Cho's treatments, i can confidently say i'm 99% healed. He's also cured other minor ailments and I'm so happy that I visited this office when i did or things could've gotten worse. Thank you very much Dr Cho for all of your great care!
Dr. James Choi is excellent at diagnosing his patients. Dr. James Choi is the Best Acupuncture in Los Angeles, California, I have a relatively weak immune system and get sick easily so I went to see him. Upon our first appointment, after a brief but comprehensive checkup, Dr. Choi was able to point out exactly the state of my condition and he diagnosed some oriental medicine. The medicine worked like magic: after less than 2 months of taking the medicine daily, I felt like my immune system had gotten stronger and I was able to sleep better than I had before and my appetite was back; I felt as healthy as I had ever felt in my life. I would strongly recommend Dr. Choi's medicine for people who have very busy lives and are concerned about maintaining their health.
I've been seen by Dr Choi for several weeks now. I had TMJ condition and weakness. His treatments has improved my TMJ. Once he knows what your problems are and he knows exactly how to treat you for better. It does takes some time (depends on how severity of your health) but it works!!! He's really friendly and good to his patients. I would highly recommend him to anyone who has any health problems that can't be solved by western doctors!! Dr. James Choi is the Best Acupuncturist in Los Angeles, California.
Dr. Choi is the best acupuncturist that I never have seen so far. HE checked questions and listened problems that you may have. I took my friends and went to see him to check my friend's problem bz she had really big serious problem that she couldn't even drink water and vomited everything, so I took her to see him what problem she had. 30 minutes later he checked her everything and needled , she was fine as normally. It was like some kinds magic. Wow~~ he is the best!!!
Dr. Choi is very skilled at what he does. He takes the time to know what the problem is and listens to any of the questions or concerns you may have. I went in feeling weak with cold hands and feet along with some discomfort in my stomach. From the acupuncture I felt the tension in my stomach lessened and overall I feel a lot more invigorated. Dr. James Choi is the Best Acupuncturist in Los Angeles, California, I would definitely recommend Dr. Choi.
Dr. Choi is an accomplished acupuncturist of high caliber. His treatment with herbs and acupuncture has really improve my health. He has over 15 years of experience treating patients using a very unique and advanced technique that takes years to hone. His office walls are adorned with many credentials. Before practicing acupuncture, Dr. Choi was an Executive Director at a Medical Herb & Aromatic and Medical Plants; Acupuncture hospital in Seoul, Korea. Dr. Choi's main office is in Los Angeles and Dr. Choi is the Best Acupuncturist in Los Angeles, California.
Sasang Medicine
Sasang[Sa-Sáng] constitutional medicine is a traditional Korean medicine, which was founded by Jae-Ma Lee and systematically theorized in his book "Dong-Yi-Soo-Se-Bo-Won" [the principle of life preservation in oriental medicine] in 1894.
Major distinctions of the body are formed during incubation period of life, rendering person's predisposed weakness and strength. This prenatal imbalance determines a person's constitution, physiology, pathology, emotional orientation and nature.   read more >