Welcome to James Choi Acupuncture
Please Call us or click the Appointment button to request your appointment.
Monday to Friday
9 AM - 5 PM
Make appointment today! Best Acupuncture in Los Angeles!!
James Choi Acupuncture
Best Acupuncture in Los Angeles
Dr. James Choi, L.Ac.  Ph.D.

Best Acupuncture in Los Angeles, California - Our clinic specializes in finding the correct body type for all of our patients.  We create customize treatments for each and every one of our patients to maximize their healing results in a safe and natural way.
We look forward to being a part of your healing journey!!
Women's Health: A woman's body goes through many different hormonal cycles in the course of a lifetime. Our goal is to restore hormonal and …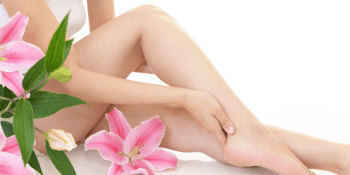 Skin Treatment: For thousands of years, traditional Chinese medicine has used herbs and acupuncture to treat a variety of maladies from internal …
Men's Health: Acupuncture and Oriental Medicine have been used to treat both men and women, regardless of their age, and it is frequently becoming …
Children's Health: Acupuncture is one of the most common alternative medicines in the United States, practiced by about three million people …
Book an Appointment
Click "Book an Appointment" button on the right!

About Us
Best Acupuncture in Los Angeles, California - All life has a beginning and an end. If we would like to have quality of life and longevity, we need to follow the law of nature.  Our cells are regenerating everyday and its main source of energy is not by any Medicine, it is by clean air, clean water, clean foods and clean herbs.   read more >
Dr. James Choi is excellent at diagnosing his patients. Dr. James Choi is the Best Acupuncture in Los Angeles, California, I have a relatively weak immune system and get sick easily so I went to see him. Upon our first appointment, after a brief but comprehensive checkup, Dr. Choi was able to point out exactly the state of my condition and he diagnosed some oriental medicine. The medicine worked like magic: after less than 2 months of taking the medicine daily, I felt like my immune system had gotten stronger and I was able to sleep better than I had before and my appetite was back; I felt as healthy as I had ever felt in my life. I would strongly recommend Dr. Choi's medicine for people who have very busy lives and are concerned about maintaining their health.
I've been seen by Dr Choi for several weeks now. I had TMJ condition and weakness. His treatments has improved my TMJ. Once he knows what your problems are and he knows exactly how to treat you for better. It does takes some time (depends on how severity of your health) but it works!!! He's really friendly and good to his patients. I would highly recommend him to anyone who has any health problems that can't be solved by western doctors!! Dr. James Choi is the Best Acupuncturist in Los Angeles, California.
Dr. Choi is the best acupuncturist that I never have seen so far. HE checked questions and listened problems that you may have. I took my friends and went to see him to check my friend's problem bz she had really big serious problem that she couldn't even drink water and vomited everything, so I took her to see him what problem she had. 30 minutes later he checked her everything and needled , she was fine as normally. It was like some kinds magic. Wow~~ he is the best!!!
Dr. Choi is very skilled at what he does. He takes the time to know what the problem is and listens to any of the questions or concerns you may have. I went in feeling weak with cold hands and feet along with some discomfort in my stomach. From the acupuncture I felt the tension in my stomach lessened and overall I feel a lot more invigorated. Dr. James Choi is the Best Acupuncturist in Los Angeles, California, I would definitely recommend Dr. Choi.
Dr. Choi is an accomplished acupuncturist of high caliber. His treatment with herbs and acupuncture has really improve my health. He has over 15 years of experience treating patients using a very unique and advanced technique that takes years to hone. His office walls are adorned with many credentials. Before practicing acupuncture, Dr. Choi was an Executive Director at a Medical Herb & Aromatic and Medical Plants; Acupuncture hospital in Seoul, Korea. Dr. Choi's main office is in Los Angeles and Dr. Choi is the Best Acupuncturist in Los Angeles, California.
Sasang Medicine
Sasang[Sa-Sáng] constitutional medicine is a traditional Korean medicine, which was founded by Jae-Ma Lee and systematically theorized in his book "Dong-Yi-Soo-Se-Bo-Won" [the principle of life preservation in oriental medicine] in 1894.
Major distinctions of the body are formed during incubation period of life, rendering person's predisposed weakness and strength. This prenatal imbalance determines a person's constitution, physiology, pathology, emotional orientation and nature.   read more >